A brand built on
the spirit of adventure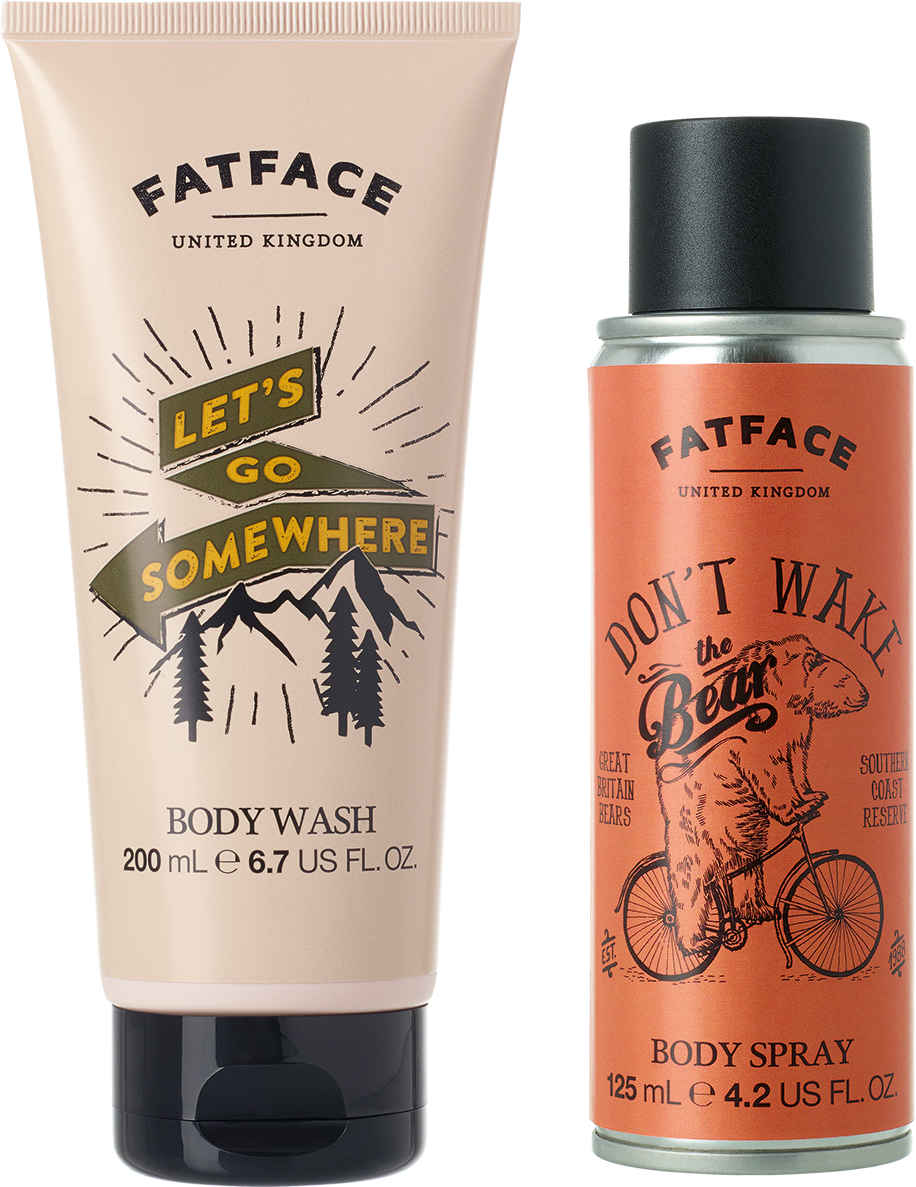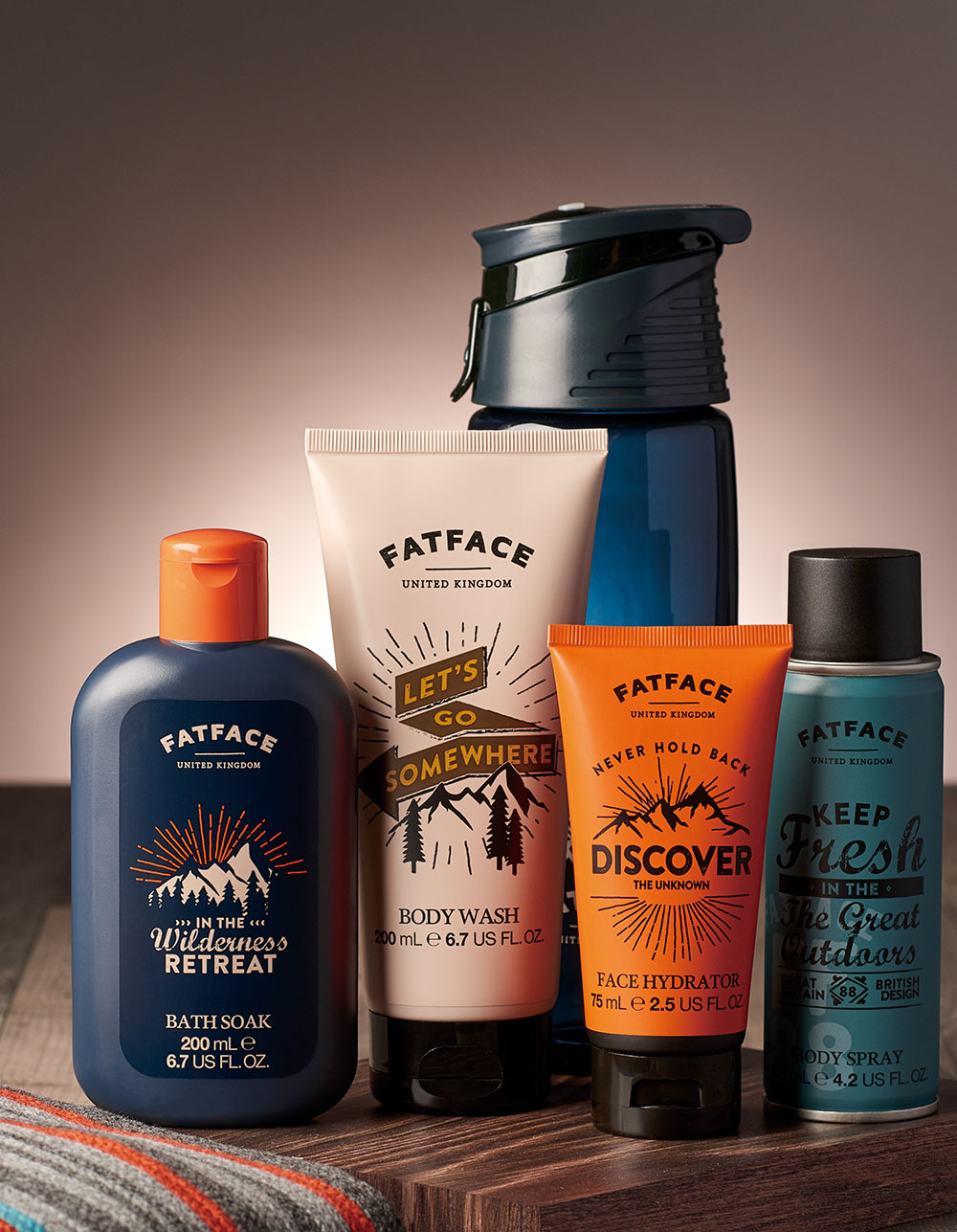 FatFace is a brand built on the spirit of adventure. A steadfast staple of the British high street evolved with a unique combination of adventurous thrill-seeking and the rugged beauty of the natural world. A brand underpinned by the mantra of living life beyond the 9-5.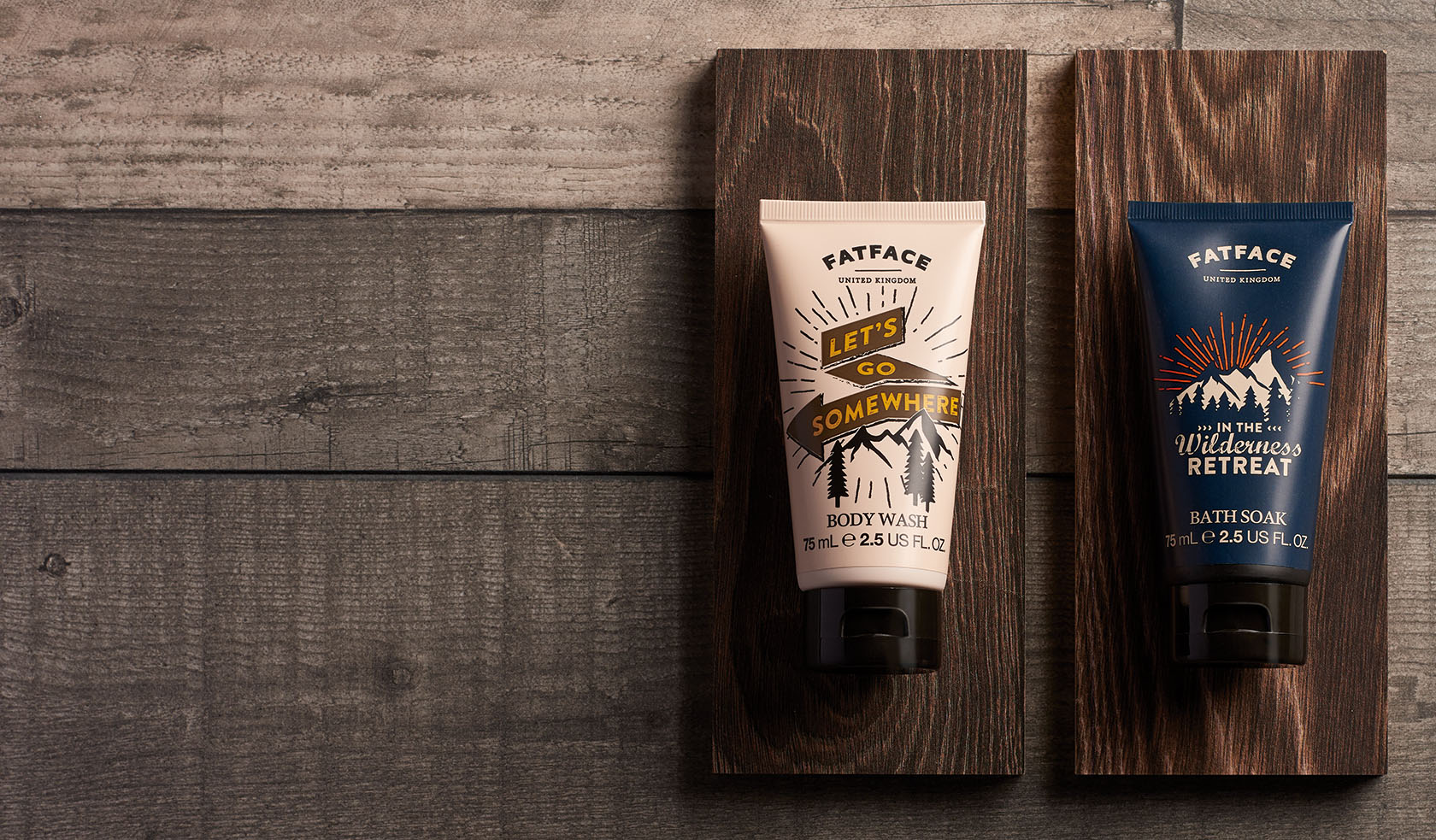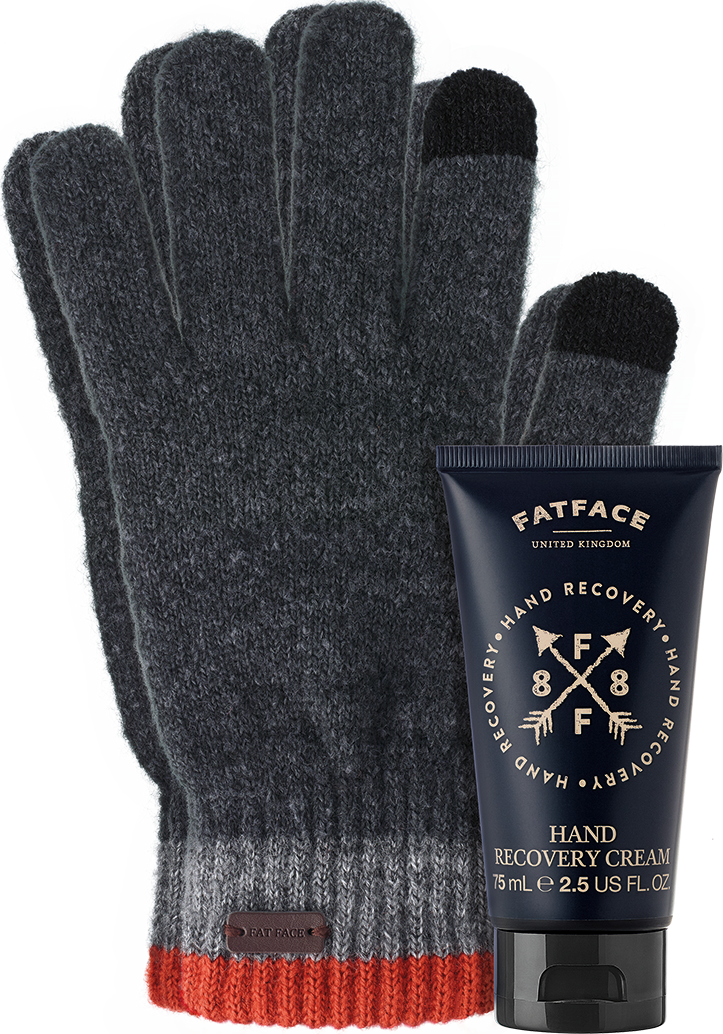 The synergy between SLG and FatFace has fostered a unique pollination of the casual and the cool, the raw and the refined - to create authentic, credible and thoughtfully crafted products for people who simply love life. Accessories, personal care and lifestyle products that cut through the noise of modern life to connect people with themselves, their families and their environment.
Collections that capture the spirit of the brand, from scents that unify nature's most revered fragrance notes to textiles that fuse fashion cues with timeless functionality. Products that stand the test of time.
Pleasure. Purpose. Passion.